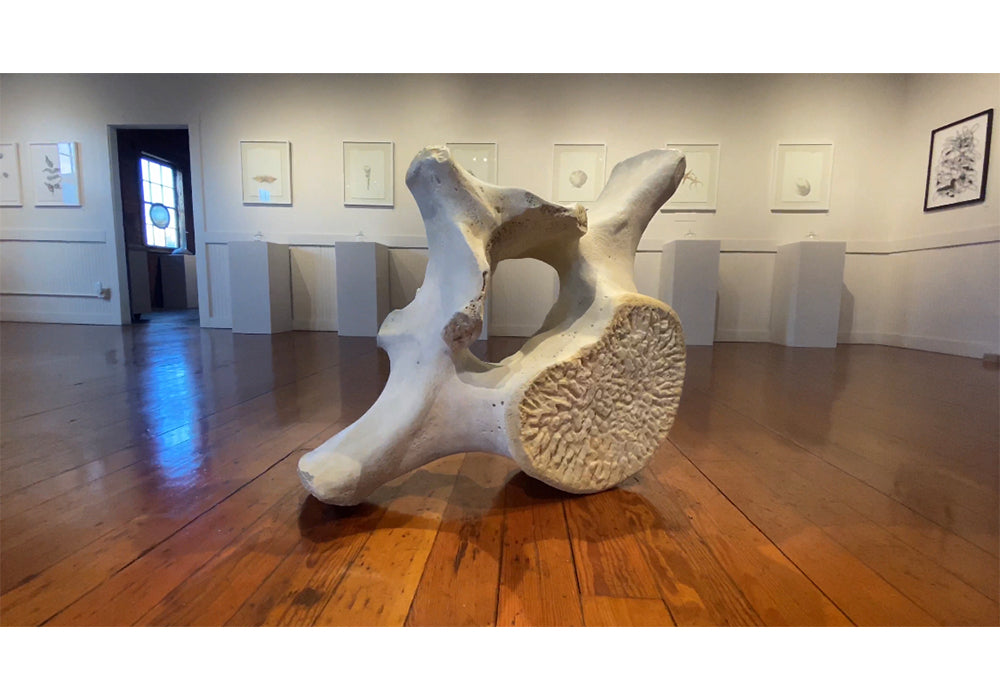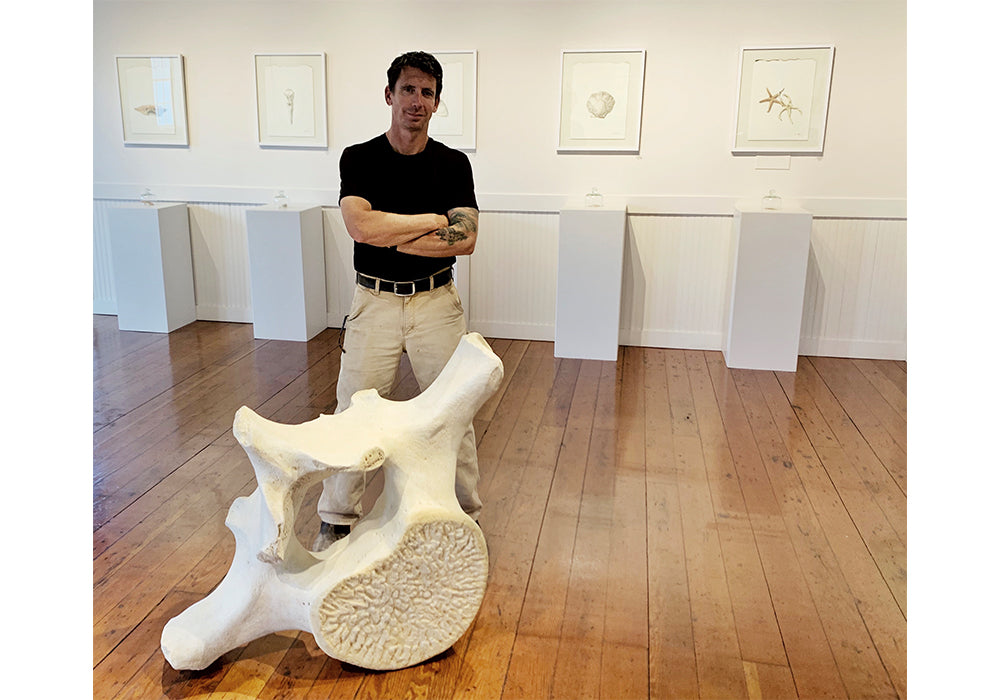 Andrew Vallee • Samish Bay Sacrifice
Medium: Bronze, Edition of 10
Dimensions: 52" x 39" x 18"
The Story of 'Samish Bay Sacrifice'
The history of this piece began fifteen years ago when I was remodeling the building that was to become Smith & Vallee Gallery. During this time a gray whale beached itself and died at the mouth of the Edison Slough. Over the course of the summer me and my close friend Gunther Jose Frank, while working on the building together, rowed out to the spot and watched the whale decompose. By the end of summer it was decomposed enough where we could pry a vertebrae from the remains. I had it in my possession for many years after. A couple of years ago, I decided this would make an interesting model for a sculpture, so I carved my version out of Western Red Cedar and had this version cast in bronze as an edition of ten. I envisioned this piece on a much larger scale, so I created the version currently on display in the gallery, where it will remain through my exhibition in January before installation at the collectors home. This large scale piece is the first in an edition of ten. This piece is dedicated to the memory of Gunther Jose Frank, lost at sea in the
Samish
Bay
several years after our epic summer adventure.
Bronze, Edition of 10
52" x 39" x 18"