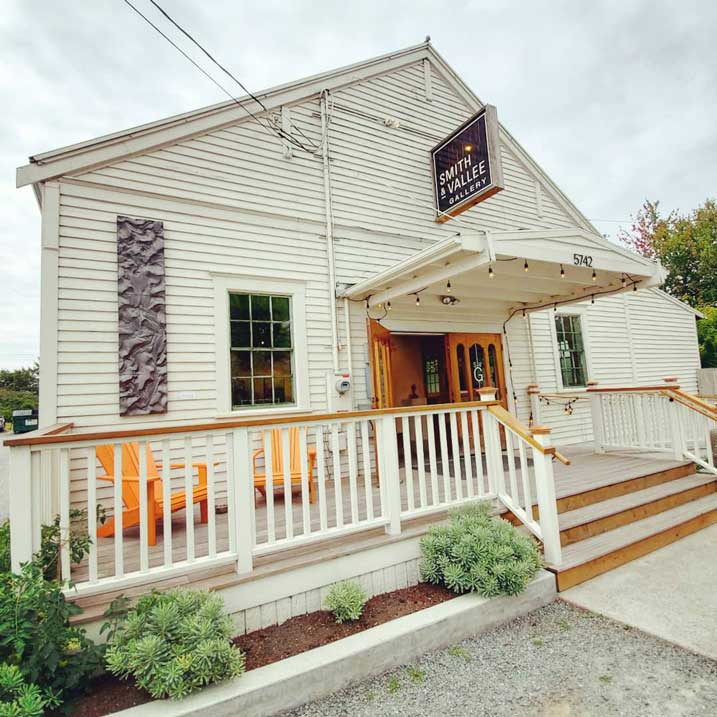 Smith & Vallee Gallery, Contemporary Art in a Historic Setting
Gallery Hours: Thursday through Monday 11am-5pm

Smith and Vallee Gallery presents a broad spectrum of artwork, ranging from the contemporary representational to the ethereal and abstract. The gallery represents a balanced mix of artists, including Northwest Masters, mid-career, and emerging talent. It is a venue that encourages a continuing tradition of art, that at its core embodies a Northwest essence, but is relevant and vital within the context of the contemporary art world. Founded in 2006,  Smith and Vallee Gallery serves as a hub for the artistic community.  Rooted in the homeland of the Northwest Masters, the gallery has successfully expanded its footprint well beyond its region, connecting talented artists with passionate collectors. In addition to exhibiting work, the gallery hosts monthly lectures and demonstrations, creating a gathering place for incubating the arts. Smith & Vallee Gallery is a supporter and donor to the Museum of Northwest Art, and is regarded as a pillar of the Skagit Valley art scene.
Learn More
Outdoor Sculpture
Adjacent to the gallery, we have created a space that features a rotating collection of larger outdoor sculptures. A great venue for those seeking outdoor sculpture for the home, business or public space.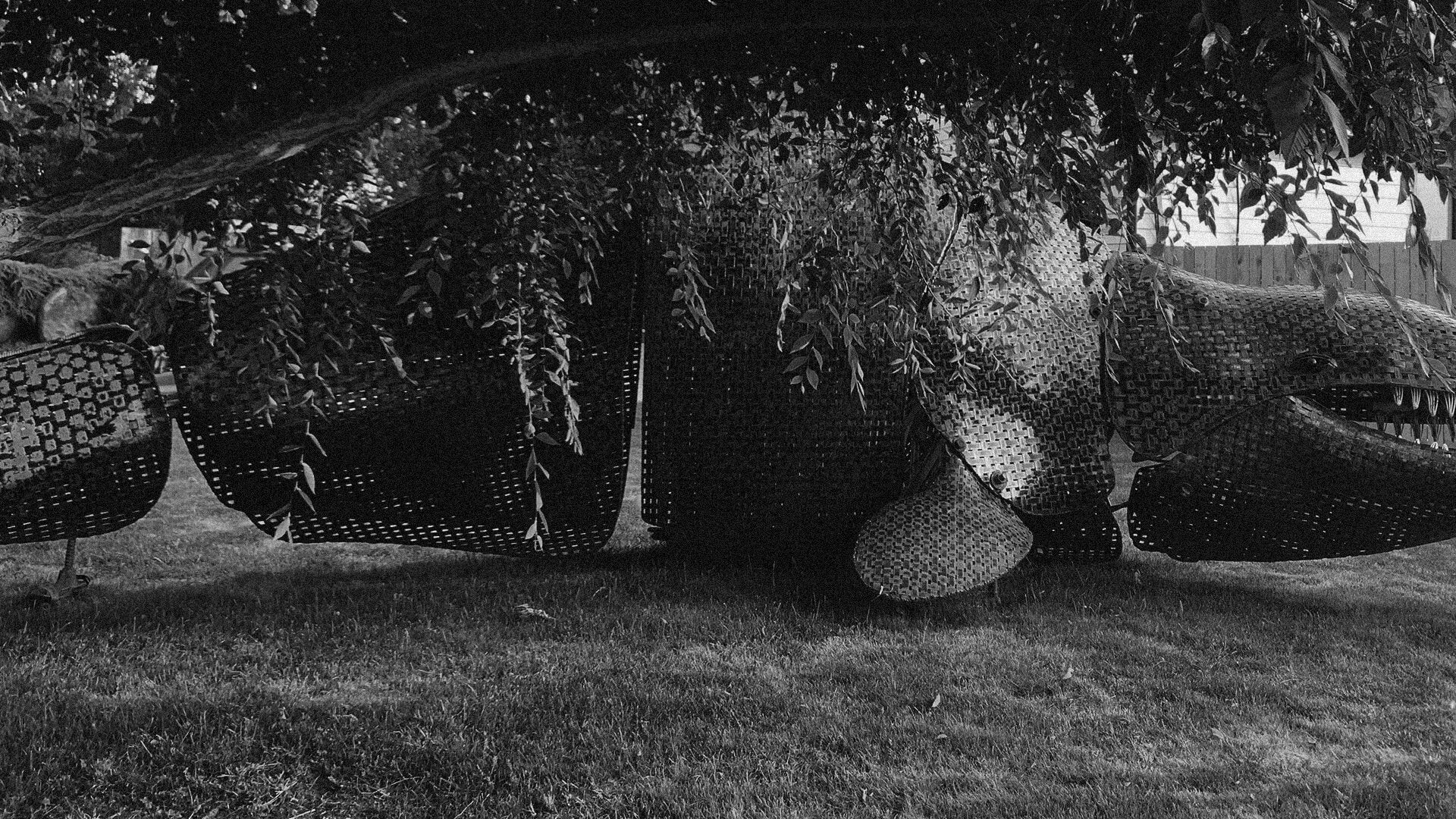 The Flex Gallery
This flexible space provides us the opportunity to highlight new and experimental work, as well as gems from past shows. Housed in an original classroom of the circa 1900 Edison School Boys Workshop. This room has been preserved in its original turn-of-the-century condition. Ranging from a body of work from one artist to a mix of all of our gallery artists, this space is fluid with something new to see every visit.
The Flex Gallery